Basket
No items in the basket
0 items
0.00 kr
Shipping
Total
0.00 kr
Back

Wall paint

Nature Paint

Our very own wall and ceiling paint, appears matte and is also available in a many colors.

Beeswax wash

Beeswax Wash gives a contrasting look, with a natural play in the surface. For indoor use only.

Pure & Original

Lime paint for interior use, available in a multitude of pretty and beautiful colors

St Astier lime paint

Lime paint from the Nordic NHL for interior and exterior use. Available in 24 standard colors

Verdello

A 100% bio-based paint that appears flat, and at the same time is very durable.

Glue Paint

Glue paint colors, reflects the light in a soft and felt-like way, and gives the colors a beautiful and soft expression

Keim Silicate

Keim silicate paint is a durable solution that can be used both indoors and outdoors.

Tempera

Tempera is a beautiful, classic and beautiful paint for walls and ceilings.

Wallpaper
Fresco - Aubergine
Fresco - Kalkmaling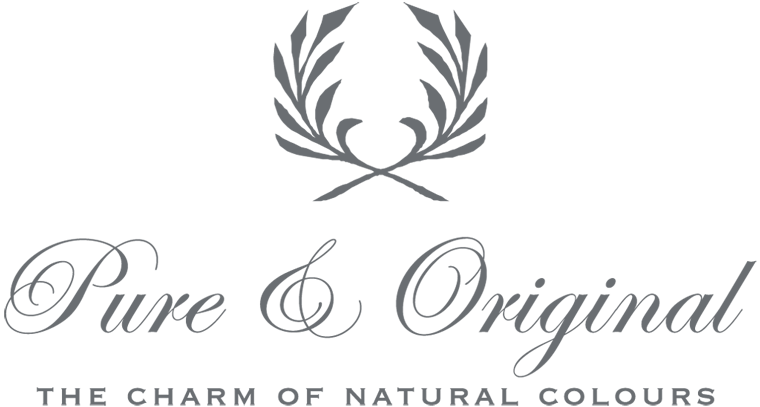 We strive to deliver within 2-4 business days. NOTE! on wallpaper there is 7-14 days delivery time.

We have a 30 day return policy. Tinted paint and wallpaper are an exception. They cannot be returned
There can be a big difference between how a color is represented on a screen and how it is experienced in real life. It is important to keep in mind when choosing color.
Lime paint has been around for thousands of years. Pure & Original uses traditional manufacturing methods to create more than 100 beautiful colors.
Color cards can be purchased here
Fresco lime paint from Pure & Original is a 100% natural mineral paint that consists of burnt lime and natural pigments. It borrows its name from the Italian fresco painting technique, in which lime paints are applied to wet plaster. A technique that has been known since before our era,
Fresco is a beautiful effect paint, which is suitable for individual areas / walls that may enter character. After painting, the surface will appear slightly changing and a bit raw depending on the color and method of application. It gives an exclusive and vibrant expression. The paint can be used anywhere, provided the foundation is mineral.
Application
Fresco chalk paint is applied with a wide brush, sponge or a paint brush of natural hair. Before starting the painting work, it is important to touch the paint well and possibly. add water 10-15% until the paint has the consistency of yoghurt. The paint is applied in 2 coats with an interval of 8 hours. For larger changes, more water is added in the second layer, however, a maximum of 20% in the total dilution. The surface can be slightly moistened before painting.
Remember to paint wet in wet and make one wall finished at a time, without taking breaks from work.
NOTE! Protect eyes and skin during work. Lime is strongly alkaline and has a light corrosive effect.
For how to apply Fresco lime paint click here
Pretreatment
The surface must be clean and free of dust and dirt.
Covers
ca. 8-10m2 / liter depending on the absorbency of the substrate.
Drying time
Surface dry after 2-3 hours, paintable after 8 hours.
Tool cleaning
Utensils are cleaned in water immediately after work.
Expiration
The paint lasts approx. 6 months in airtight packaging in a frost-free environment.
Safety
Wear goggles and gloves during work. Lime is alkaline and thus corrosive, therefore eyes and skin must be protected during work. If you get it on the skin, rinse immediately with water.
Malkode
00-4
For inspiration click here